Mobile Website Request
Thank you for inquiring about a mobile website!
In order to ensure your protection against SPAM and to make sure we have your correct email address to discuss the design of your mobile website, a confirmation message has been sent to the email address you entered.  Please click on the confirmation link in the email message.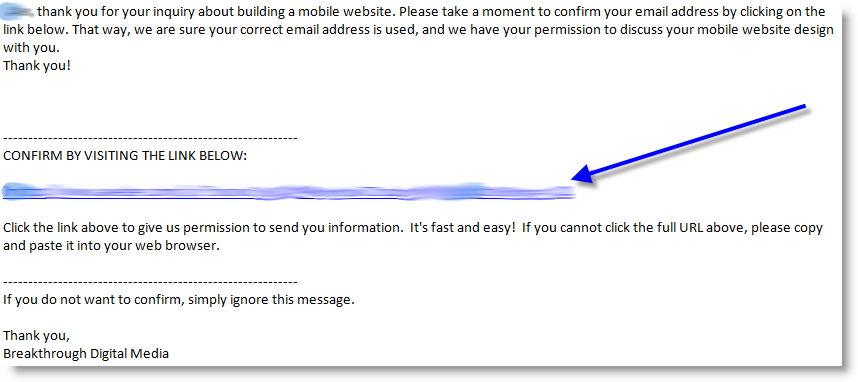 Once you have confirmed your email address, our website developers will visit your website and begin designing your mobile site.
If you have any questions or would like to speak with one of our consultants, please contact us at (519) 820-0000.
Best regards,
Alex Mitchell
President & CEO – Breakthrough Digital Media Inc.